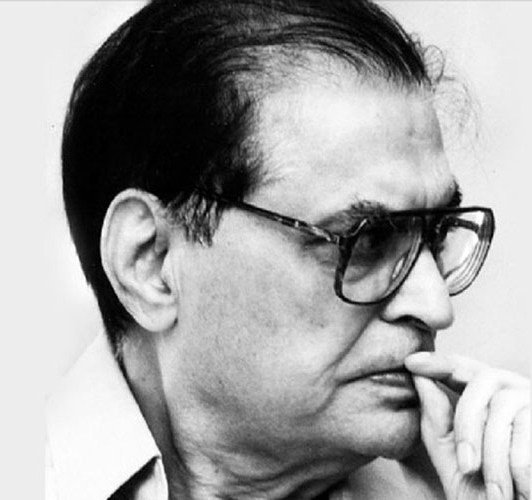 Welcome to Marathwada College Of Eduction
Marathwada College of Education was established in 1970. It is located in the historical city of Aurangabad. It was established under the auspices of the Late Dr. Rafiq Zakaria, renowned scholar, a politician of great integrity, an educationist of great foresight and an eminent author of international repute. The College bears testimony to Dr. Rafiq Zakaria's foresight and vision in recognizing the need for a college of education that would focus on training teachers of Urdu, Marathi, and English and imbibe in them the spirit of secularism and national integration.
We are blessed enough to be guided by a charismatic leader in the form of our founder and the Chairman of Maulana Azad Educational Trust, late Dr. Rafiq Zakaria, a Practicing Educationist, Renowned Scholar, Legendary Political Leader and author of International repute.
Now Mrs. Fatma Rafiq Zakaria, Chairman of the Maulana Azad Educational Trust and President of Maulana Azad Education Society, under her dynamic leadership with an uncompromising passion for quality education is acting as a roof and crown for all creatures sheltering under Maulana Azad Education Society.
I take this opportunity to thank the Management for providing me outstanding physical and human resources.
The college is established in the year 1970. It is situated in the beautiful premises of Dr. Rafiq Zakaria Campus-I. The magnificent building has superb infrastructure facilities, well equipped Science, Psychology, Computer and Language Laboratories, fully computerized and Open Shelf Library, 24 X 7 Reading Room, Hostel, Gym, Sports, Canteen, Mess and Internet Facilities.
MCE is a premier teaching institute in Marathwada Region which was Accredited as A+ by NAAC. It stands among one of the five A+ Colleges of Education in Maharashtra State and eleven A+ Colleges of Education all over India with an institutional score of CGPA 91% by NAAC in 2004. It is Accredited with CGPA of 3.11 on four point scale at A Grade in 2016.
Educating the mind without educating the heart is of no value. MCE has always strived for the same cause it provides the learner proper opportunities and resources for the promotion of social sense and habits of group cooperation resulting in the development of individuality and the advancement of society.
I believe that my teachers are the 'Fountain Head of Knowledge', who quench the educational thirst of all the students as they are aware of the facts that they have daunting task of preparing student – teachers for the world(s) in which they live and work and also the challenges of 21st Century which is rapidly changing socially, economically and technologically.
I also thank all the parents for being very optimistic in selecting MCE as a real teaching institution for their wards. Students too deserve my thanks as they are taking sincere efforts in maintaining the merit record of the College since its inception.
I am feeling honored to share with you that our students are serving nationally as well as globally. Every year overwhelming response from different State, CBSE and ICSE Schools for Campus Interview witnesses that quality teachers are produced by us with great zeal. I am confident that in future also MCE will produce such competent teachers who will serve the society selflessly.
I believe in the team work, together we can, and we will make the difference, achieve the progress and reach the pinnacle of excellence.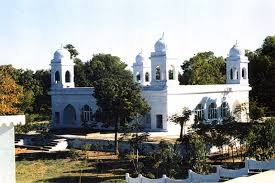 In the I7th century, Peer Ismail Shah, a sufi and tutor of Mughal Prince Aurangzeb, laid the foundation stone of a Madarsa at Rauza Bagh, Aurangabad, where children of noble lineage were to be imparted with knowledge of Arabic and Persian. The Madarsa which later became the mausoleum of its founder, fell into the hands of the British and was ruined. Now 300 years hence, it has acquired a new soul. For long, the dilapidated Madarsa and its environs wore a deserted look, haunted by flying foxes, owls and hyenas. The mansion, which was a fine blend of Mughal style architecture, was crumbling into insignificance when by a turn of good fortune, it caught the eye of Dr. Rafiq Zakaria, the scholar-politician, who was making the rounds of the Aurangabad constituency during the 1962 Assembly Elections, and he set about the task of restoring the Madarsa, to its lost glory. The ruins kindled a dream in Dr. Zakaria's mind. Moved by the extreme poverty and backwardness of the people of the region, he envisioned raising a Centre of learning at the site of the legendary base of education. He invested the campus with a unique aura of India's composite culture.
                   Dr. Rafiq Zakaria Campus today enthuses every person associated with it to bring in a new dawn with a commitment to quality in educational process and the drive to infuse inspiration in the hearts of our students.
---
A quarter of a century ago, hardly anybody would have realized the need of a College of Education, which could cater to the needs of teachers of Urdu medium secondary schools in Maharashtra. There wasn't a single College of Education in existence for this purpose. Late Dr. Rafiq Zakaria, a renowned scholar, politician of great integrity, author of several books and educationist of great foresight, rose to the need of the hour and established such an institution in the backward region of Maharashtra. Thus came into existence the "Marathwada College of Education" in 1970. Being a man with firm commitment to secularism and nationalism, the late Dr. Rafiq Zakaria also made provision for training of teachers of Marathi medium schools. This provided the students and teachers belonging to different sections of society to interact with each other and to imbibe in them the spirit of national integration and secularism. Today the college has been accredited as "A" by NAAC, Bangalore.
 It stands among one of the five "A" Colleges of Education in Maharashtra State and eleven "A+" Colleges of Education all over India.
Dr. Zakaria did not rest at this. To cater to the demand of trained teachers for English Medium schools, a new division of English Medium was added to Marathwada College of Education in the year 2003 with an intake capacity of I00 students. Now under the dynamic leadership of our president Mrs. Fatma Rafiq Zakaria, the college has plunged ahead to be the first non-grant college in the whole of Marathwada to introduce the Post Graduate Programme in Education i.e. M.Ed. with an intake 25 students in the war 2005-2006 and an added feather in the cap is the allotment of an additional division of 25 students to the present M.Ed. Course by the NCTE, WRC, Bhopal w.e.f. academic year 2008-2009, raising the total intake capacity to 50. Mrs. Fatma Rafiq Zakaria has brought in innovations in the college curriculum and has left no stone unturned in the promotion of quality education and faculty development programmes. The faculty of Marathwada College of Education have the great privilege of being given special guidance and encouragement for their further studies like the completion of Ph.D. and qualifying for the National Eligibility Test and State Eligibility Test. Under her strong surveillance and monitoring the faculty and the students have got the greatest of the opportunities for their intellectual pursuits.
The college is in the beautiful premises of Dr. Rafiq Zakaria Campus, housed in the magnificent building with excellent infrastructural facilities and well equipped laboratories, ideal for imparting quality teacher education.
Marathwada College of Education is credited as the only college in Maharashtra with an intake capacity of 300 students at B.Ed. level and 100 students at M.Ed. level. The medium of instruction at B.Ed. is Urdu, English and Marathi while the practice teaching is done in Urdu, Marathi, Hindi and English languages. This is the only Urdu Medium College to get cent per cent grant and caters the education of weaker sections of society. The college is included in the category of 2 (f) and I2 (b) of the University Grants Commission. The college has obtained the status of religious minority institution since April 2003.
Our Vision
Marathwada College of Education has always strived to be the Centre of Excellence by providing world class 'Teacher Education' to students from all sections of the society.
Our Mission
Marathwada College of Education envisages to impart quality training with commitment to excellence. The college endorses to impart value added education with efficient and competent man power, excellent infrastructure and innovation in teacher training and research programmes in order to generate globally competitive and skilled teachers, researchers and thorough professionals.
Our Goal
To train and equip teachers at all levels, to achieve excellence and develop all round meritorious professionals, to meet global challenges.
Objectives
To train and develop integrated and effective teachers with the highest level of excellence.

To organize advanced studies and promote research in education.

To provide cultural, secular and ethical values and foster in students the spirit of National Integration.

To achieve the objective of secularism by promoting literacy and wisdom among students to carry out social services through extensive activities and hence pave the way for self empowerment and develop dignity of labour.

To inculcate innovation and research aptitude among prospective teachers and bring them into the new realm of education technology.
Permanently Affiliated College
Established: 1970, Recognized by UGC U/s 2(f) and 12(B)
An ISO 9001:2008 Certified by TUV, Austria